How to check the associated/link speed on a client
Acest articol corespunde cu:
What is associated/link speed?
The maximum link speed between devices based on their individual ceiling speed and the link quality. While for 802.11 wireless, the nature of being prone to interferences combined with various loss means that the actual transmitting speed is normally 30-50 percent of the associated speed.
Case One: How to check the associated speed on a wired client?
1. Please make sure that your PC is connected to the LAN port of your router via an Ethernet cable.
2. You could check the wired link speed according to the operating system of your PC.
Windows: Windows key + "R"->type in "ncpa.cpl"->right click the "Local Area Connection/Ethernet"->Status.
The speed which you can see is the wired link speed on your Windows PC.
Mac OS: Locate the Network Utility on your MAC. It is in Applications > Utilities > Network Utility.
Alternatively, search Network Utility in Spotlight Search. Hit Command+Spacebar, then start typing "Network Utility" and hit return when the application is returned in the search results.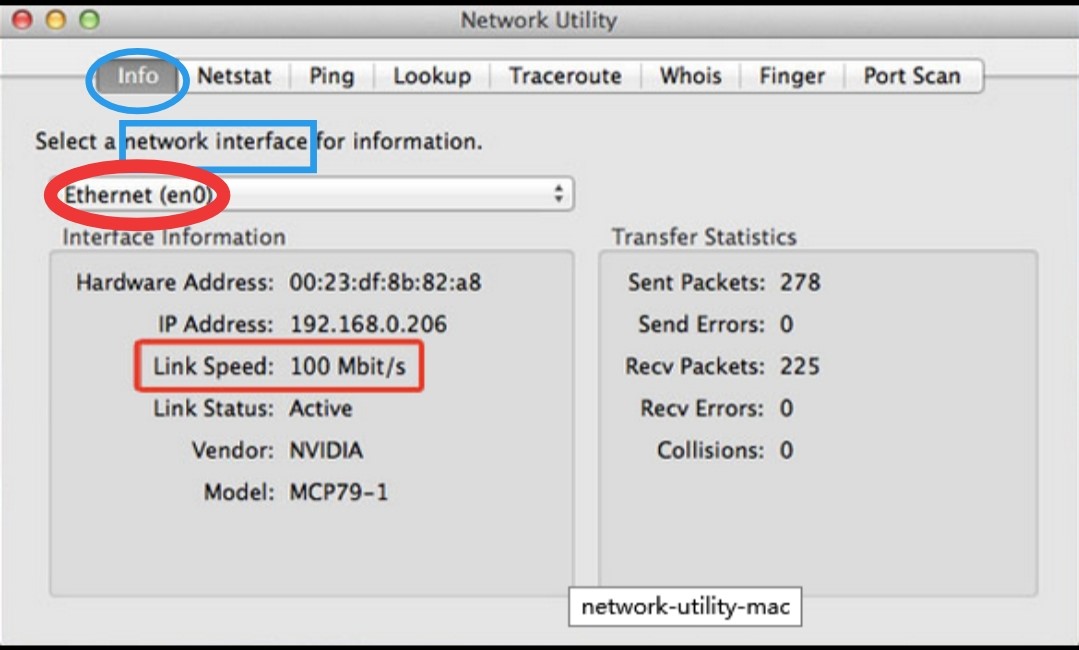 Case Two: How to check the associated speed on a wireless client?
Windows: Windows key + "R"->type in "ncpa.cpl"->right click the "Wi-Fi/Wireless network connection"->Status.
Or you may go to Settings>>Network and Sharing Center>>Change adapter options>>left click on wifi adapter, you will see speed, this speed is link speed.
Mac OS: Keep pressing the Option key on the keyboard and then click on the Wi-Fi symbol in the upper right corner of the screen with your mouse. Then you will see the details of Wi-Fi. The Tx Rate is the Link speed.
Android: Settings->Wi-Fi->tap on the Wi-Fi the client is currently connected.